About Olde World Remedies : Marijuana Dispensary Lynn, MA
Recreational Cannabis Dispensary Location in Lynn, MA
We're Determined to be North Shore Boston's #1 Recreational Dispensary.
Education and customer choice are what make Olde World Remedies stand apart from other dispensaries. We provide everything you need in order to make the proper choice of cannabis specifically for your needs. Here at Olde World Remedies we are passionate about being part of the inclusive Massachusetts Cannabis Community, and we are excited for you to join us on our mission.
Olde World Remedies provides safe and convenient access to recreational and medical marijuana while improving the community around us. We believe that cannabis can be safely used in a therapeutic way, and that is why we are committed to providing some of the highest quality cannabis that can be found in Massachusetts. Located in Lynn, Massachusetts we provide a safe and supportive environment providing our customers with personal information and recommendations to give you the product best suited for your needs.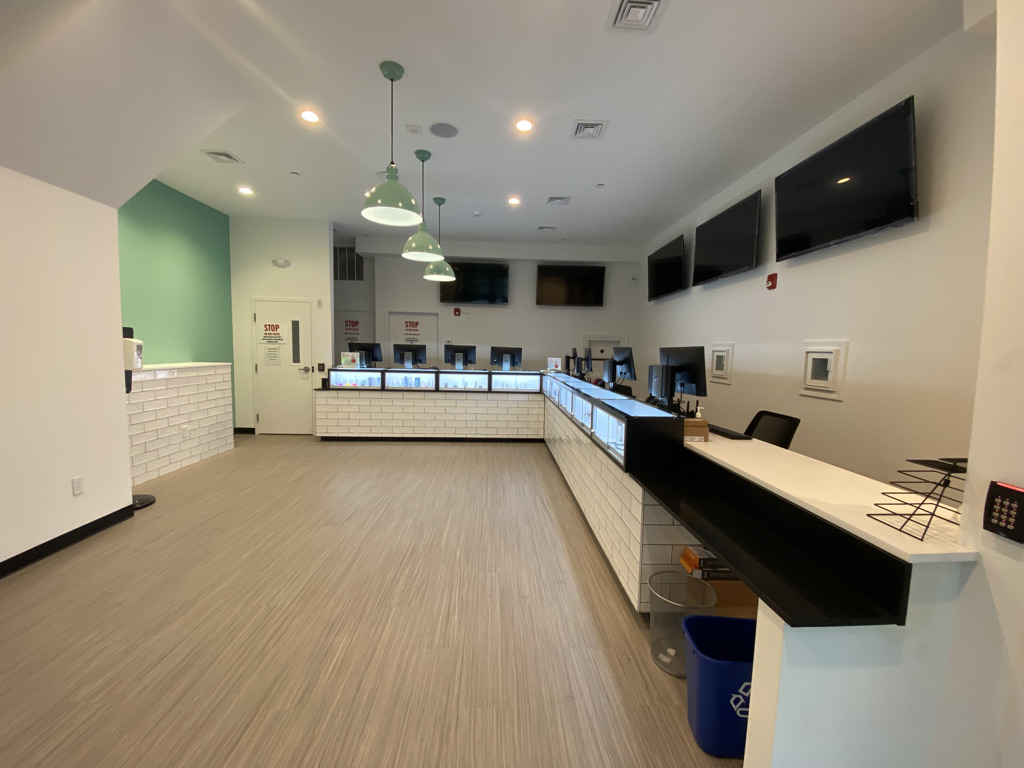 Directions to Olde World Remedies
Our Location:
Our Contact Info:
Our Hours:
Contact The Olde World Remedies : Marijuana Dispensary Lynn, MA Team
2021-09-06T18:38:37.630Z

Hands down the best dispensary I've been to.. the staff is incredible and super knowledgeable and when somethings questionable either there co workers jump right in to help so you don't even realize or there system is a easy pull up and have the answer in seconds .. As a business owner it's hard to find one or two good employees, but this place, I don't think there's a bad seed in the whole store.. Raul, Jeannie, Javi, Dylan,Chris, and Michael are the face of this dispensary and they do such an incredible job at representing it. There the ones I see basically on a daily basis.. The owners should be extremely proud of there management and especially there employees … 10/10 deff a recommendation I will gladly give every time

2021-09-06T15:45:19.285Z

Some of the worst logo design and branding I've seen so far in Mass cannabis! I just had to point it out as a graphic designer. And this isn't the first. It's super unfortunate how all of these companies want to maintain such a bleak standard in terms of comfortability and any welcoming feeling what-so-ever. But at least we can obtain cannabis now, even if it's only from the same small handful of people who completely monopolized everything from the get-go while squeezing the little guys out. 🙂 And the rich get richer. Someone from the community of Lynn should have had that opportunity, not him.

2021-09-02T13:32:09.072Z

Absolutely loved the selection at this dispensary. I used to go to Insa regularly but it would always be a gamble whether or not they would have the products I would need as a recreational customer. Ever since Olde World Remedies opened, I have too many options! The variety and the pace of new and exciting products keeps me coming back every week.

2021-09-01T19:57:49.354Z

All around the best dispensary around my area I love Olde World Remedies all the staff are welcoming, helpful and always showing hospitality. Amazing strains with high Thc are willing to give you insight on what you may wanna buy. they have menus on the counter if you wanna see what they have up close. All the staff NEVER disappoint I go visit happy and I leave happy. I've been here twice looking for prerolls Motorbreath and Stardawgs are my top favorites!! I tell them all the time when I leave they will see me again lol that's how dope and amazing this dispensary is. Shout out to the staff Javier, Gabriel, Dylan , Stephanie and Devin thank you guys 🙏🏽🔥🔥🔥🔥

2021-08-15T18:26:09.016Z

This dispensary definitely will be seeing me again. Everyone one of the staff was very helpful and caring about what high I wanted to experience. Raul was great, he was able to match the product, I wanted based on my price range and my needs. I would recommend everyone in the north shore to come and checks out this up and coming dispensary.

2021-08-03T21:53:37.146Z

Greatest place on earth! I bet you were Googling Disney nope OLDE WORLD REMEDIES 🌎 😏 hands down my favorite dispensary!!! High grade flower at the best prices good variety and the kindest employees you ever want to encounter 😀 ❤ 😊 I love this place if you are local you gotta go if you are not local you gottttaaa go!!!!!

2021-07-29T16:34:50.108Z

I absolutely love Olde World Remedies! The customer experience is unparalleled. The variety of products is truly unlike anything I have seen before. They really do have something for everybody! I truly believe that if you are looking for a dispensary that will go the extra mile to help you all while remembering you each time and making you feel like home, this is where you need to be. Thank you Joel, Sedrick, and the entire Olde World team!!

2021-07-26T18:27:18.948Z

This is one of the coolest dispensaries I've been to! The menu is so out of this world. So many delicious options to try. The spot is bright and clean. The staff is super friendly and knowledgeable about the product too. This is def my new spot to shop. Would HIGHly recommend it to anyone who enjoys smoking flower, pens, wax & eating edibles!

2021-07-25T17:47:46.822Z

Just wow! Found a dispensary with a huge selection of pre rolls with high THC levels. Met the owner a very nice guy. Great friendly staff! Ive been to ALL the dispensaries and Old World Remedies is on top im glad they opened with a awesome menu! Thanks for serving North Shore! Please keep the variety of pre rolls its nice 2 have a choice in highter TAC! I recommend Old World Remedies over all dispensaries in Lynn & Salem! #1 in my book! Glad you opened!!! 👍💕💜🌈

2021-07-25T19:03:55.671Z

Coming from California, it's safe to say I had my skepticism about an up-and-coming dispensary on the East Coast. Like an Italian immigrant might scoff during their first visit to the North End, I was prepared to sit down today and write an unfavorable review. However, both the customer service and products themselves at Olde World Remedies have kept me on Cloud 9 for the past three hours. Not only were the staff (I believe their names were Joel, Sedrick and Ethan) friendly and knowledgable, but their products were comparable if not better than those I had grown up with. Olde World Remedies has some of the best edibles, pre-rolls, flower and even cannabis oils I've ever tried. The lines are shorter than NETA, it's prices are fair and its quality is undeniable. If you ever find yourself in the Boston area in search of family-style service and the leading cannabis products on the market, look no further.

2021-07-25T23:58:36.745Z

The best all-around experience I've had in a dispensary to date. I can't begin to say enough about the staff here. They were polite, knowledgeable and helped me find what I wanted quick. I will definitely be coming back again and again, I highly recommend for anyone in the MA/NH area looking for a dispensary